The Ruidosa Fest team followed up and updated it's previous research and the numbers continue to be disappointing with a low participation of women in music festivals of the region.
Study by Ruidosa Fest
Graphics by Francisca Alcalde
Since our first version of Ruidosa Fest in 2016, the conversation about female participation -or the lack thereof- in lineups of music festivals in the region has become more relevant and visible. We are, in fact, making noise!  (*Ruidosa: to make noise, to rumble; in it's female adjective form).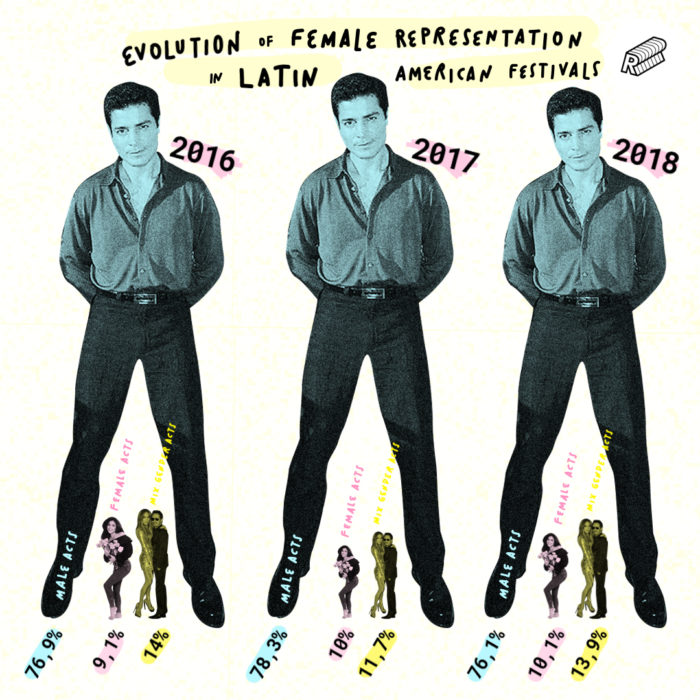 In spite of this, the numbers haven't changed and are still quite disheartening: Out of the 66 most relevant Latin American music festivals that we studied between 2016 and 2018, 3 or less musical acts out of 10 are female led or include a female or female-identified person.
Here are some of the overall results:
💜 Out of the 66 festivals analyzed, none reached a 50/50 gender balance in their lineups.
💜 Out of the 66 festivals analyzed, 22,9% of musical acts are female led or include women. If we consider female only acts, the percentage lowers to 10%.
💜 Festivals in Chile, Colombia and Mexico have more female participation: between 20 and 30% of musical acts within their festival lineups include include women or are female led.
💜 Meanwhile, Argentina is the country with the lowest numbers of female participation in music festivals: between 14 and 20% of musical acts include women or are female led.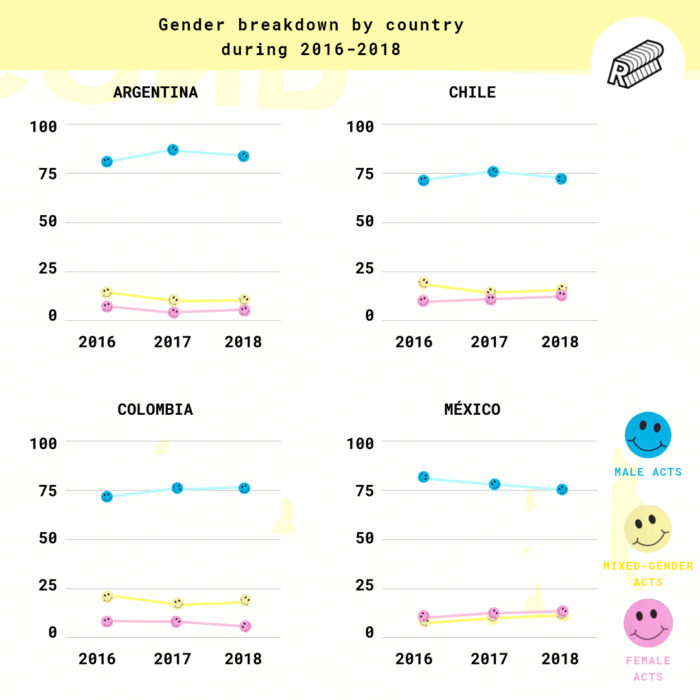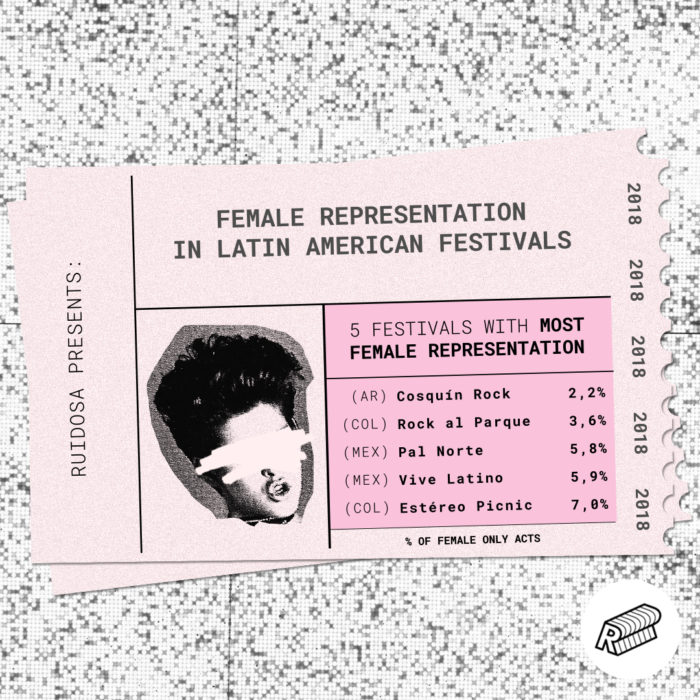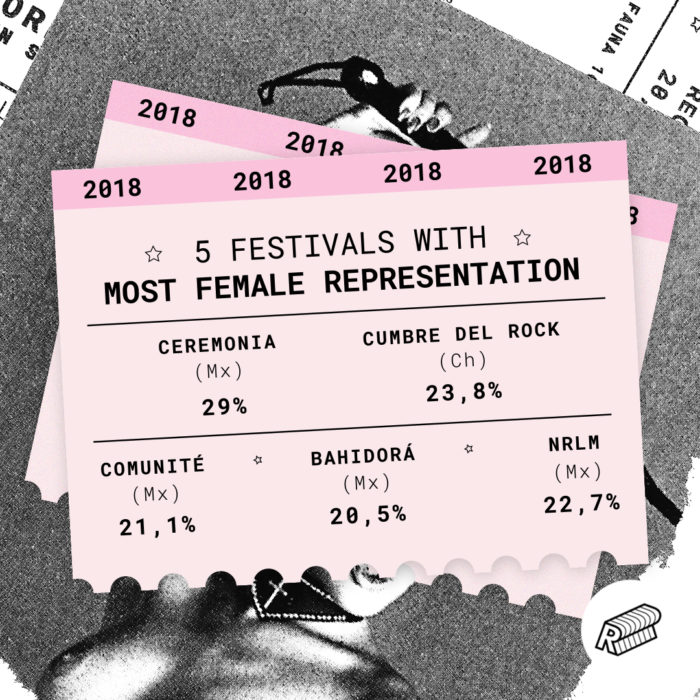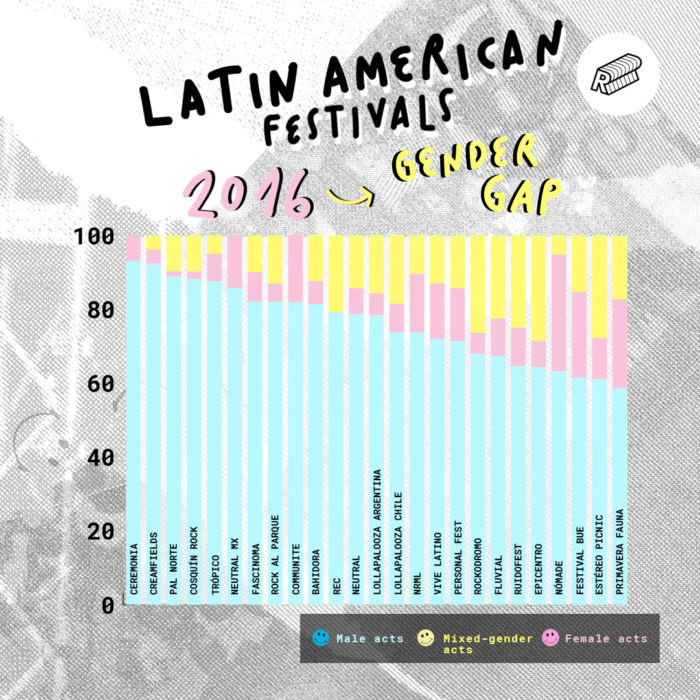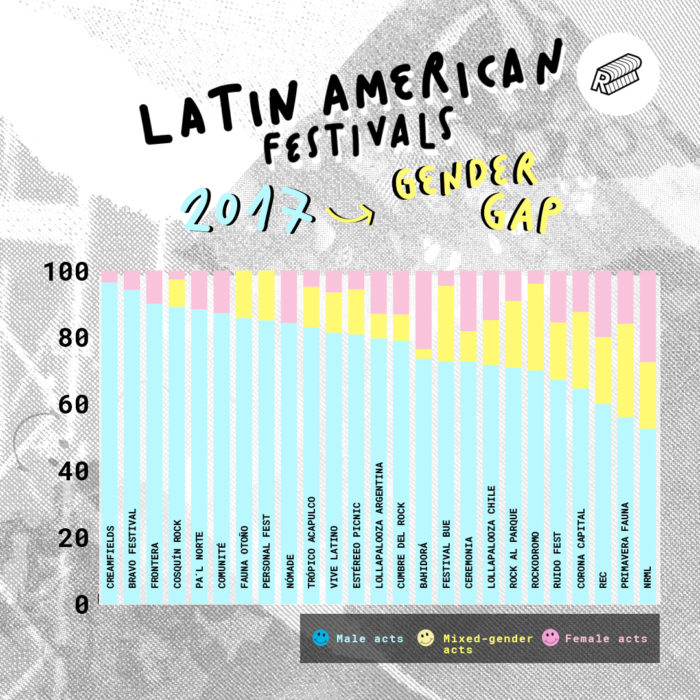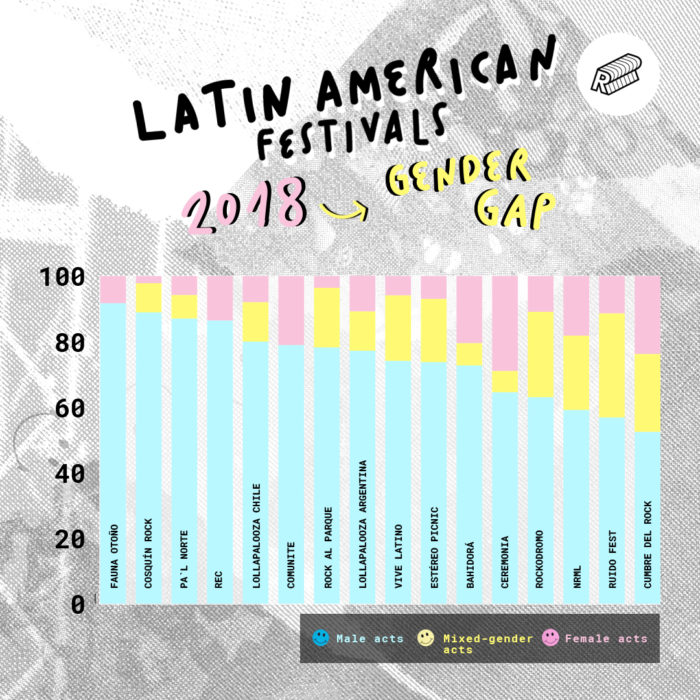 ---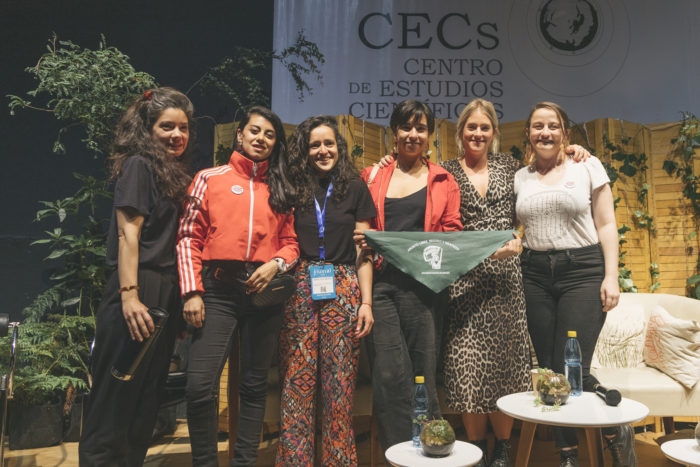 Ruidosa Panel "Women to the front: Female Participation in Music Festivals" at Fluvial Festival, in Valdivia Chile
To continue with this discussion, Ruidosa Fest organized the panel "Women to the front: female participation in music festivals" in the context of the music-industry based Fluvial Festival in the beautiful city of Valdivia, in Chile. The panel gathered a variety of professional women from the music industry like Consuelo Cortez, Nathalie Von Rotz, Giovanna Roa, Maggie Collins, Camila Royo y Mariel Mariel: with the idea to delve deeper into this subject, share experiences and tools as professional women in music, and see how we can altogether build a more diverse and inclusive music industry.
After festivals and panels in Santiago, Lima, Las Vegas and LA and the collaboration of more that 100 #Ruidosas in our multiple activities -from activist Alice Bag and Jessica Hopper to Mon Laferte and Francisca Valenzuela– Ruidosa Fest returns to Mexico! This time, in collaboration with the awesome local initiative Grrrl Noise, in March 2019 for panels, conversation, live music, and activism all rolled into one single event. Pop culture and activism!